CSI fans from all over have emailed us to tell us about a new Star Wars: Epsiode II DVD commercial that aired tonight. Sure enough, our site was featured in the commercial and our Episode II DVD review was even quoted!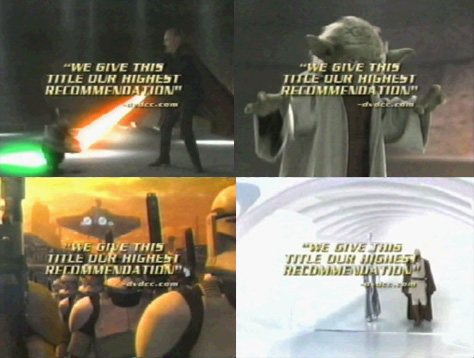 We welcome all the new readers to our DVD website. To tell you a little about us, we have DVD reviews, information, giveaways, rumors, news and more around here.

We hope that you will come back and visit often and make sure you check out the entire Episode II DVD review and don't forget to pick one up for yourself! The DVD comes out Tuesday and it is 'the' DVD to own this year!


Click here to order the Episode II DVD from Amazon.